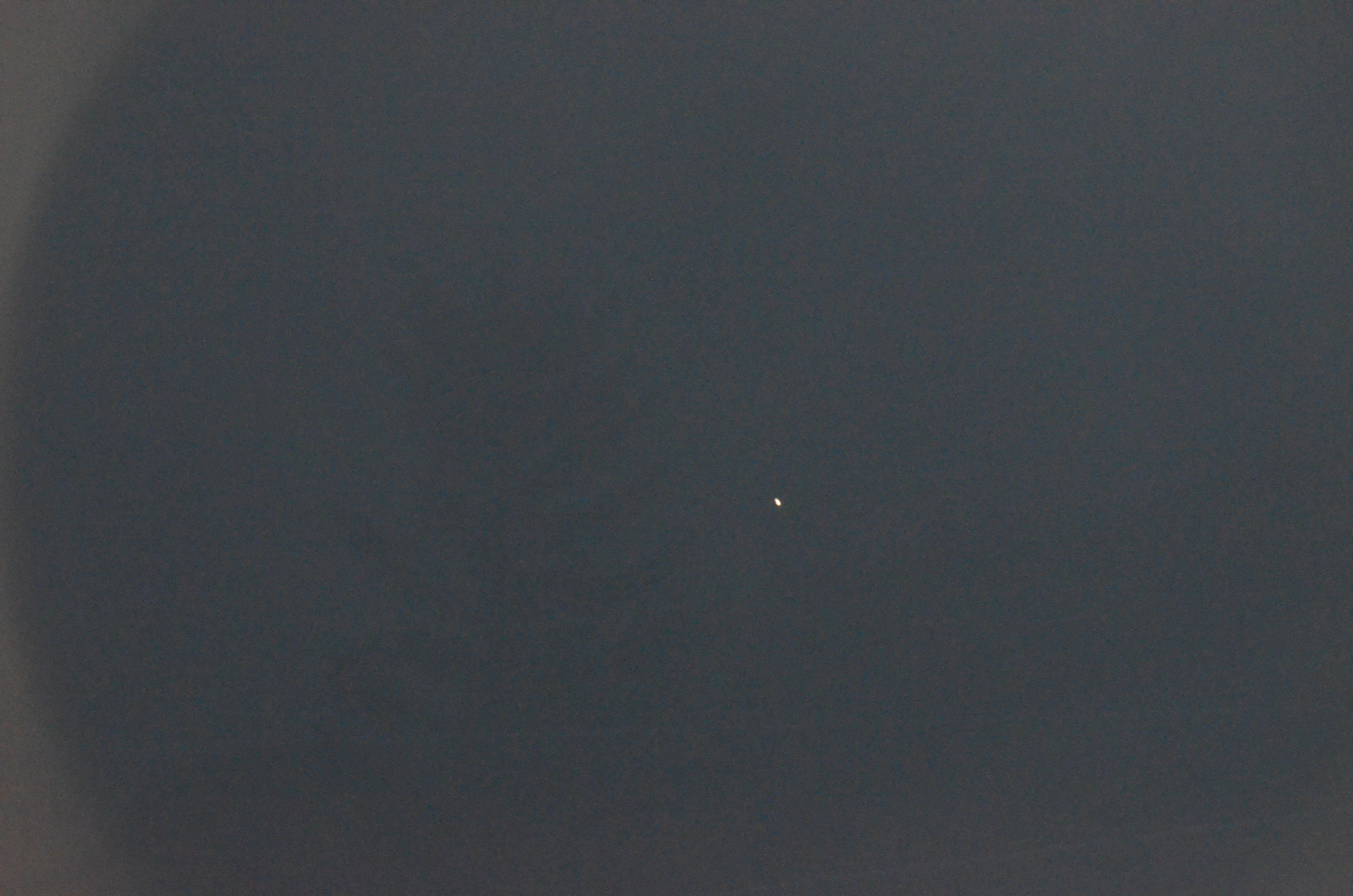 Remain Anonymous: No
Field Investigation Requested: Yes
Date of Sighting: Unknown
Time of Sighting: Unknown
Duration of Event: Unknown
Location of UFO: Unknown
Shape of Object: Lights
UFO Report: Witness sent API several photos regarding strange lights in the sky.
Evidence Submitted: 3 photos
Case Disposition:  Known Celestial Object
The Witness's husband in this case supplied footage of first, a waning Gibbous moon out of focus, and then Venus as video evidence of the object they have been seeing around their area for some months now. Although they MAY have actually been seeing a genuine anomalous object, no evidence of this was submitted.  What evidence WAS
submitted was clearly known celestial objects.