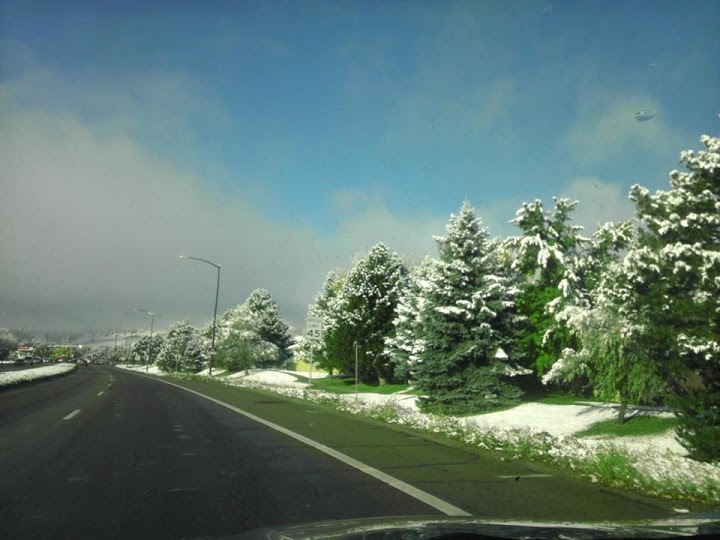 Synopsis: According to the witness, she was in Colorado and took a photo of the sky while driving. The witness claims she did not see the UFO personally … the UFO was noticed while reviewing the photos.
Evidence Submitted: Original photos from an iPhone.
Initial Action: Case opened as an AN1.
Investigation and Findings: This investigation was opened on 20 Oct  2013.
Object Details: TBD.