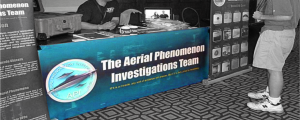 We aren't looking to become a very large organization in the foreseeable future, but we would like to add one more Field Investigator to our rolls at present. Of course, this is an unpaid volunteer position, but we also don't charge membership dues. No experience is required.
After training as a field investigator, you will work cases on a regular basis, participate in our monthly virtual meetings, and have an opportunity to contribute to our official podcast, API Case Files.
Please read our Join API page, and if the description there sounds like you, then please consider filling out the form at the bottom of the page as completely as you can, and we'll be back to you soon.